Key Storage - Corporate
In Memphis, Tennessee
Memphis, TN Storage Units on Corporate Ave
Access Hours
---
Monday - Sunday: 6:00am - 9:00pm
Managers
Arnel Hall
Jamarcus Dockery
Angela Soto
★★★★★
"The facilities was very clean the staff was Amazing!"
Cherise Jeffries
★★★★★
"My time with Key Storage has been a pleasant one. The staff is always friendly and has no problem explaining anything that you don't understand about your unit. Staff keep up the good work. 👍"
Genice Oliver
★★★★★
"I am a local small business owner and will definitely be using Key Storage in the future. Ms. Hall was very sweet and helpful with explaining everything to me. They have spacious and clean units. I look forward to working with them soon."
Dolem B
More Reviews
Reliable Storage in Memphis

Whenever You Need It
Storage to fit your needs is here for you at Key Storage - Corporate. Our modern facility in Memphis, Tennessee, is staffed full time by a professional onsite manager, making it easy to get the expert advice you need when selecting a storage unit. Whether you're looking for a space to store a few boxes during a move, your offseason sports equipment, or a house worth of belongings while you remodel, we have the right-size unit for your needs. And with our high-tech climate-controlled storage, you can be sure your belongings stay in the same condition the entire time they are here. We also offer RV, boat & auto storage to help protect your investment between adventures. Call or stop by today to learn more about Key Storage - Corporate and get help selecting your perfect storage unit.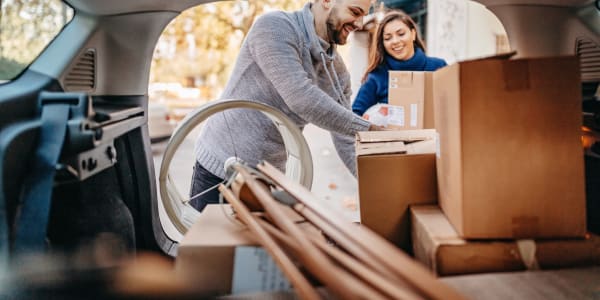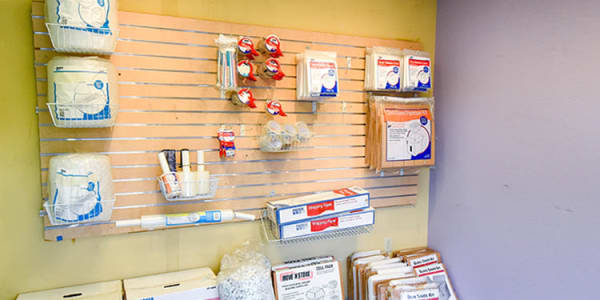 Everything You Love

Right at Your Fingertips
When you store with Key Storage - Corporate, you'll add a little more convenience to your life. Our ideal location near Interstate 240 makes it incredibly easy to stop by whenever you need. And with ground-floor units, it's simple to drive up, drop off or pick up, and get on with your day. We also offer advanced features like simple online bill payments and month-to-month contracts, so you never have to spend more than necessary on space you don't need. Discover why people love us! Explore our features, and then give us a call to learn more.
Frequently Asked Questions
Are there restrictions on what I can put in a storage unit in Memphis?
There are some restrictions on what can be placed in a storage unit. We kindly ask that you do not store hazardous materials, explosives, concealed weapons, illegal drugs, contraband, or perishable items such as food.
Do I have to sign a lease to get a storage unit in Memphis?
At Key Storage, you are not required to sign a rental agreement to get a storage unit in Memphis. It is a month-to-month lease, not a long-term commitment.
Do I need a climate-controlled storage unit in Memphis?
Climate-controlled storage units are always a good idea no matter where you are located. In Memphis, temperatures and humidity rise to very high levels. If you want to protect your items from being warped or damaged, then add that extra layer of protection with a climate-controlled storage unit in Memphis. Here at Key Storage, we sell new high-quality, sealed locks. With your own lock, only you have access to your storage unit and only you would have a key to the lock. Visit Key Storage to learn more.
How much are mini storage units in Memphis?
The two smallest storage unit sizes offered are 5'x5' and 5'x10'. The 5'x5' option is comparable to the size of a regular closet and the 5'x10' option is about the size of a walk-in closet. Visit Key Storage today to find exact prices of these mini storage options at a location near you!
How much do storage units cost to rent in Memphis?
Storage unit costs in Memphis can range in price. Depending on the size of the storage unit and location, prices vary. Visit Key Storage in Memphis today to find the storage size and cost perfect for you!
Reliable Self Storage,

Whenever You Need It.