A-AAAKey - 68th St.
In Tulsa, Oklahoma
Tulsa, OK Storage Units on 68th St.
Access Hours
---
Monday - Sunday: 6:00am–9:00pm
Managers
Ginna Epperson
Crista Burnett 
★★★★★
"Very nice and helpful people! Had a refreshing morning ride on the golf cart and great conversations as well! Happy I chose them!"
Brooke Chailer
★★★★★
"The folks at this A-AAAKey storage have been fantastic! They were super quick and helpful getting me setup for a storage unit and very responsive when I had questions. They're courteous and welcoming and I would definitely recommend them to others."
Ray Barham
★★★★★
"I rented a unit with A-AAA for 2 1/2 years to help a friend store some stuff. I don't live nearby so I depended on them to help me know what was going on. The people at A-AAA were super sweet, so helpful and if I could give them 10 stars I would. I came back to find everything just as I left it; no water damage, no issues, and they followed up every time they said they would. I would recommend them to anyone."
Amy Addams
More Reviews
Secure Storage in Tulsa

For Reliable Self Storage
Welcome to A-AAAKey - 68th St., Tulsa's local leader for secure and reliable self storage. From the convenience of our ground-floor units to the simplicity of online bill payment, A-AAAKey - 68th St. is dedicated to making your storage experience quick and easy. Our onsite manager and team of storage professionals are here to assist you with finding the right unit for your unique needs. Additional features like our wide array of unit sizes ensure that whatever your storage situation, A-AAAKey - 68th St. has the solution.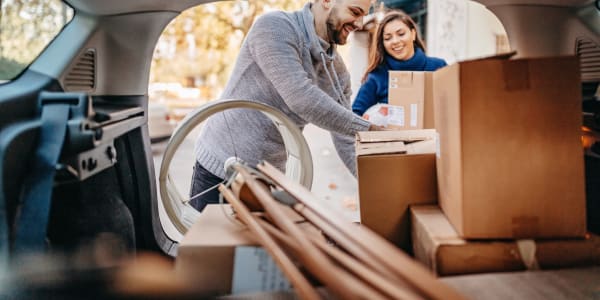 Facility Features

For Stress-Free Storage
As a longstanding member of the Tulsa community, A-AAAKey - 68th St. understands the importance of location. That's why our storage facility's address near Interstate 44 makes for fast and easy commutes. We help you get in, get out, and continue with your day. Additional perks include:
Access 7 Days a Week
Month-to-Month Contracts
Business/Commercial Storage
Full Line of Packaging/Moving Supplies
Still not sure what size unit you need? Not a problem. Our friendly and knowledgeable team of storage professionals is here to help.
Frequently Asked Questions
Are there restrictions on what I can put in a storage unit in Tulsa?
There are some restrictions on what can be placed in a storage unit. We kindly ask that you do not store hazardous materials, explosives, concealed weapons, illegal drugs, contraband, or perishable items such as food.
How much are small storage units in Tulsa?
The two smallest storage unit sizes offered are 5'x5' and 5'x10'. The 5'x5' option is comparable to the size of a regular closet and the 5'x10' option is about the size of a walk-in closet. Some locations have locker units which are 3'x4' or 6'x4'. Visit Key Storage today to find exact prices for these storage options at a location near you!
What type of lock do I need for a storage unit in Tulsa?
You can use any lock you would like for a storage unit in Tulsa. Typically, people choose between cylinder locks, disc locks, and closed-shackle padlocks. Here at Key Storage, we sell new high-quality, sealed locks. With your own lock, only you have access to your storage unit and only you would have a key to the lock. Visit Key Storage to learn more.
Reliable Self Storage,

Whenever You Need It.