A-AAAKey - Potranco
In San Antonio, Texas
San Antonio, TX Storage Units on Potranco Rd
Access Hours
---
Monday - Sunday: 6:00am–9:00pm
Managers
Erica Sanchez
Katie Campbell
★★★★★
"Always a warm welcome and friendly clean place to come do business with. Scott and Stephanie always make everything run smoothly for my family and friends and I. Been doing business for over 4 years always our first choice. Thank you."
Christina Ramirez
★★★★★
"Extremely nice people! Took me to the exact unit I was renting and was extremely helpful in picking correct size and location. Renting unit was very simple and seamless. I would recommend this location to any and everyone."
Zen Cop
★★★★★
"We really appreciated the great customer service and conversation. It made us feel our property would be safe with this great establishment and people. What a great couple to have in Charge here. They deserve to go see the beach here in Texas soon. :)"
Elizabeth Chavez
More Reviews
Flexible Storage in San Antonio

Competitive Rates & Superior Service
When you need a bit of extra space, A-AAAKey - Potranco in Far West Side San Antonio has the unit for your needs. Our onsite management team provides a secure, clean facility to help with:
A Big Move
Expanding Your Business 
Climate-Controlled Storage Needs
Our online rental option gives you the flexibility to choose a month-to-month rental, pay online, and use your unit for as long as you need – with your budget and timeline in mind.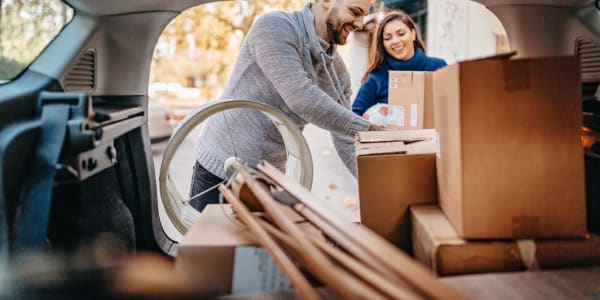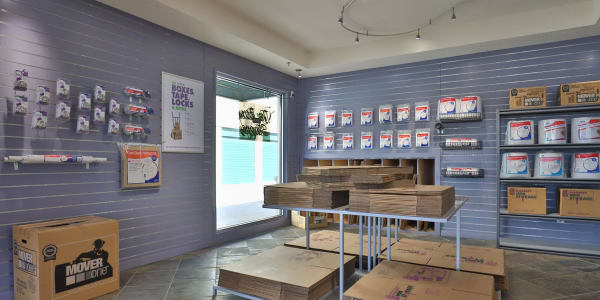 Convenient Storage Options

Features For Your Needs
When you need to make more space in your garage we're here to help. Our ideally located facility in San Antonio, Texas, near Raymond E. Stotzer Jr Fwy, is easy to access and features state-of-the-art perks like:
Access 7 Days a Week
Free Dolly Cart Use
Digital Surveillance
Full Line of Packaging/Moving Supplies
Store with confidence at our well-maintained and secure facility. Rent your unit online today or give us a call to choose the ideal unit for your belongings.
Frequently Asked Questions
Are there restrictions on what I can put in a storage unit in San Antonio?
There are some restrictions on what can be placed in a storage unit. We kindly ask that you do not store hazardous materials, explosives, concealed weapons, illegal drugs, contraband, or perishable items such as food.
Do I need a climate-controlled storage unit in San Antonio?
Climate-controlled storage units are always a good idea no matter where you are located. In San Antonio, temperatures and humidity rise to very high levels. If you want to protect your items from being warped or damaged, then add that extra layer of protection with a climate-controlled storage unit in San Antonio.
How How much are small storage units in San Antonio? are small storage units in San Antonio?
The two smallest storage unit sizes offered are 5'x5' and 5'x10'. The 5'x5' option is comparable to the size of a regular closet and the 5'x10' option is about the size of a walk-in closet. Some locations have locker units which are 3'x4' or 6'x4'. Visit Key Storage today to find exact prices for these storage options at a location near you!
How much does a storage unit cost in San Antonio?
Storage unit costs in San Antonio can range in price. Depending on the size of the storage unit and location, prices vary. Visit Key Storage in San Antonio today to find the storage size and cost perfect for you!
Reliable Self Storage,

Whenever You Need It.