Do you need help finding the perfect unit size? All you need is an idea of everything you intend to store and a few moments to spare. Simply enter the items into the calculator and be sure to include the quantity of each item. You can also view the
unit options
we offer below. If you have additional questions, don't hesitate to get in touch with a storage expert!
Bed, King Size
approximately 70 cubic feet
Bed, Double Size
approximately 55 cubic feet
Bed, Single
approximately 40 cubic feet
Bed, Bunk (set of 2)
approximately 70 cubic feet
Dresser, Chest of Drawers
approximately 30 cubic feet
Cedar Chest
approximately 15 cubic feet
Ironing Board
approximately 10 cubic feet
Side Tables
approximately 10 cubic feet
Wardrobe Boxes (30 hangers)
approximately 10 cubic feet
Mirror
approximately 10 cubic feet
Size Suggestion
To receive a size suggestion, select the items you wish to store.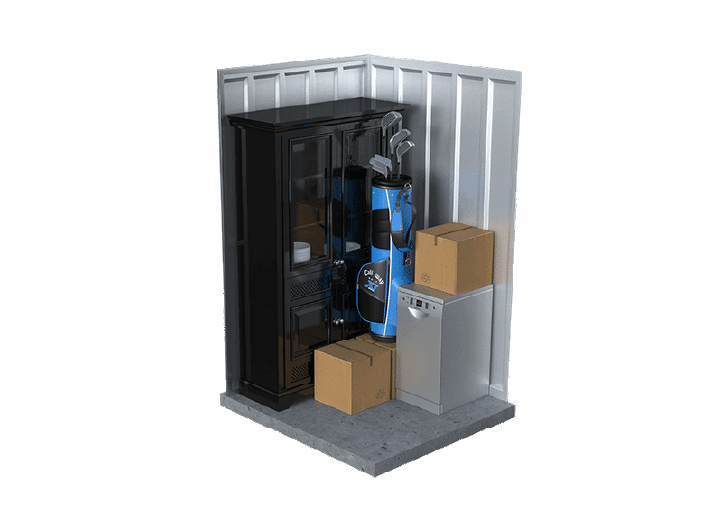 Find the self storage unit size that matches your storage needs. Click on the size options below for details about the unit and estimates of how much it will hold.
Note:
The sizes on these diagrams are approximate and for comparison purposes only. The space may be smaller or larger than designated. The rent charged is not based on the actual square foot measurement of the unit. We highly recommend you speak to one of our Storage Professionals if you have any questions.
Small furniture, chest, boxes, small items, holiday decorations, business records/files.
TIPS: Pack items in strong, same-size boxes so you can stack them for maximum use of floor space. Our ceilings are typically 9 to 10 feet tall — plenty of room to stack!
Couch and chair, chest, boxes, mattress set, business records, overflow inventory.
TIPS: If you're storing upholstered furniture, we recommend covering the items with sheets or special purpose covers. Purchase mattress bags on site.
One bedroom size apartment furnishings (without appliances), motorcycle.
TIPS: Drain all the gas from vehicles or lawn equipment before storing. It's required for safety, plus it's better for the engine.
Average size bedroom, 1/2 of a garage
2-3 rooms of furniture, appliances, boxes, motorcycle, lawn tools, office furniture/files, excess business inventory.
TIPS: Plan before you store! Decide what goes in boxes and label the boxes with the contents. Don't be tempted to use plastic bags for storing items — they deteriorate and provide no protection for contents.
3-4 rooms of furniture with appliances, business inventory.
TIPS: Store the largest, heaviest items toward the back of the unit and remember to leave some room to get to them should you need to.
Furnishings from a small house or 2 bedroom apartment with appliances or a car or truck.
TIPS: When storing a car or truck, don't engage the parking brake. If brake pads make contact for too long, there is a chance that they might fuse. Use a tire stopper (chock) to prevent rolling.
Furnishings and appliances from a home or large office suite, or a car, truck or boat.
TIPS: Pack electrical equipment (TVs, stereos, computers, etc.) in their original boxes if possible. If you don't have the originals, pack the item in a box that fits it closely, then fill the extra space with packing material.
1 ½ car garage — extra large
Furnishings from a 3 bedroom home with appliances, or contents of a large moving van, or a car and 1-2 rooms of furniture.
TIPS: Before storing a refrigerator or freezer defrost completely to avoid water damage and mildew. Leave the door open slightly while stored.
Storage Types - Choose a storage type for more information on the best solution for you.
Packing & Storage Materials
We have a wide range of self storage boxes on site. These are sturdy, high-quality cartons designed for storing and stacking. Buy as many as you think you might need – return any unused boxes for full refund. If you're not sure how many or what sizes of boxes you need, contact your Key Storage professional and let us know what you're moving. We've helped a lot of our customers and can make the right recommendation for you.
2" Pistol Grip Tape Dispenser
w/ 2" x 55-yd roll of Tape
Crystal Clear Tape w/ Dispenser
Crystal Clear Tape w/Dispenser
Packing & Storage Materials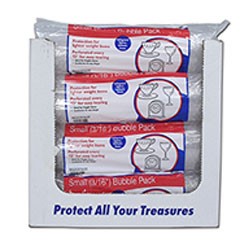 Loose Fill Packaging Peanuts